<![if !vml]>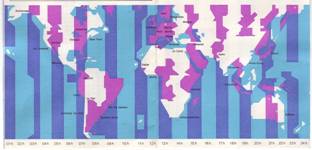 <![endif]>
Groupe SAI provides highly specialized staff in all of itís subsidiaries.
In order to be closer to itís markets and itís customers, Groupe SAI has set up a number of specialized companies by market or by area.
They are described hereunder.
Each companyís head directly reports on a timely manner to Groupe SAI management insuring him a constant knowledge of current affairs.
SAI
International Air
SAI Middle east
Aero Trading
Groupe SAI
SCU
Lugano
Islamabad
RAK, U.A.E.
DubaÔ, U.A.E.
Milan
Sweden
Europe, Sourcing, All
Asia, Trading, All
Middle-East, Asia, Logistics, All
Middle East, Trading, Aerospace
Worldwide Management
Worldwide Financing